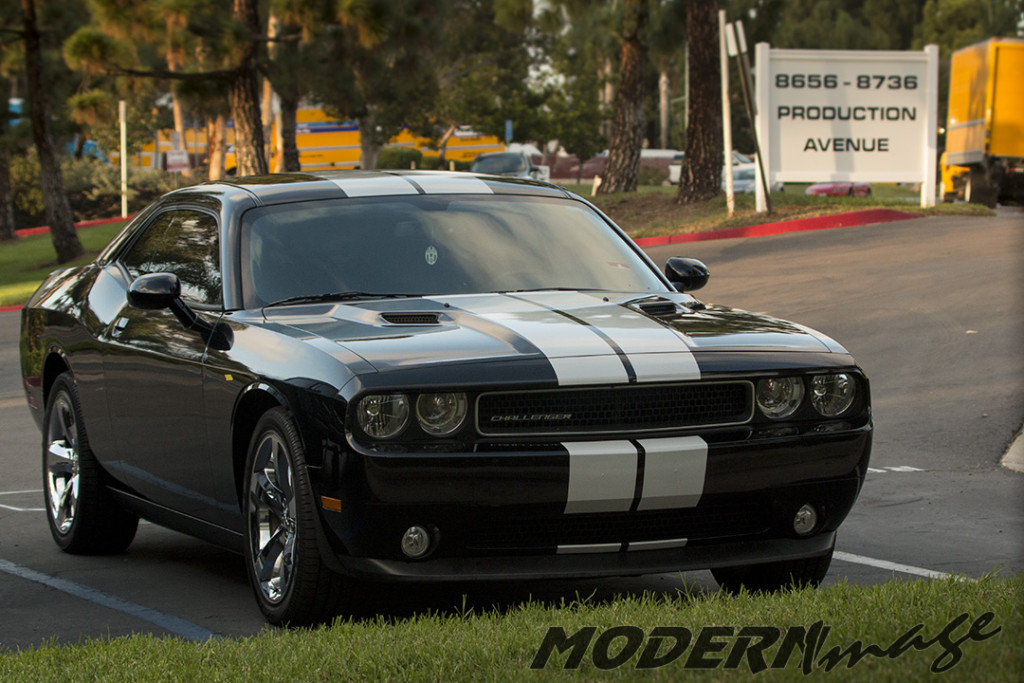 Modern Image offers vinyl installation service if you are in the San Diego area.
Installing vinyl graphics on your car can sometimes be difficult. On your first try, it might not come out like you plan for a number of reasons. This Dodge Challenger came in to have a stripe kit that runs the entire length of the car. There are two major factors to consider when installing stripes centering and making sure they run parallel to each other. A slight misalignment can cause the kit to look just wrong. We have over 15 years of experience installing vinyl graphics on all types of vehicles. With preparation and attention to detail we will apply your graphics to look as if they came from the factory. Sometimes
Remember to check back for tutorial videos to come in the future
Until then, here is some of the process to getting stripes installed.